Self Catering Accommodation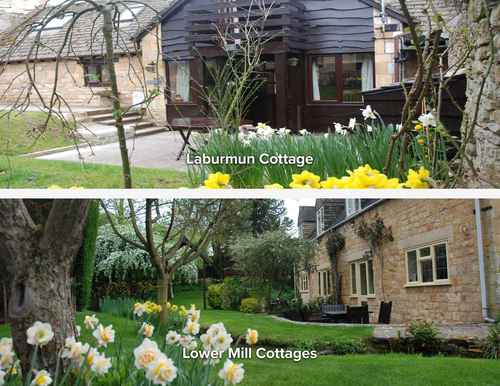 These self-catering holiday cottages are located in picturesque Broadway in the Cotswolds. Perfectly situated for touring around local Cotswold towns and villages, with Cheltenham and Stratford-upon-Avon each just 25 minutes drive.
If you prefer a peaceful get away from it all break, then these cottages all have beautiful gardens to enjoy and are close enough to the centre of Broadway village to walk in and sample the great selection of pubs and restaurants. 

Dog Friendly Cotswold Cottages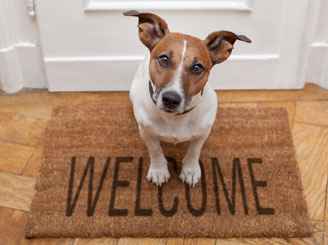 We are please to say that we can welcome a dog at Laburnum Cottage which has an enclosed garden and in one of The Lower Mill Cottages. Making them both dog or pet friendly. The Cotswolds is a wonderful area with many places to take your dog for a walk as we are also just off The Cotswold Way.
Our Inn, The Crown and Trumpet Inn is also dog friendly in two thirds of the bar where you can also have something to eat and drink. Like all other places we do keep a separate dining area. It is advisable though to check with other establishments when booking a table at a pub or restaurant as quite a few places will not allow dogs within their premises.
This is also applicable to a number of Places to Visit as again a number do not allow dogs. We have put some links to help with places we know that do welcome your pet or you could also visit the Dog Friendly Cotswolds website. Just in case of emergencies the local veterinary surgery, it is literally just down the road about half a mile away. There is also a Luxury Dog Hotel in Broadway offering a Dog walking service, day care and day and night stays.
2 Double Bedroom Self Catering Dog Friendly Accommodation...
2 Cottages, each with two bedrooms (one double, one twin bedded, one of which is dog friendly)...